Meltdown and Spectre Update
January 4, 2018 - 2 minutes read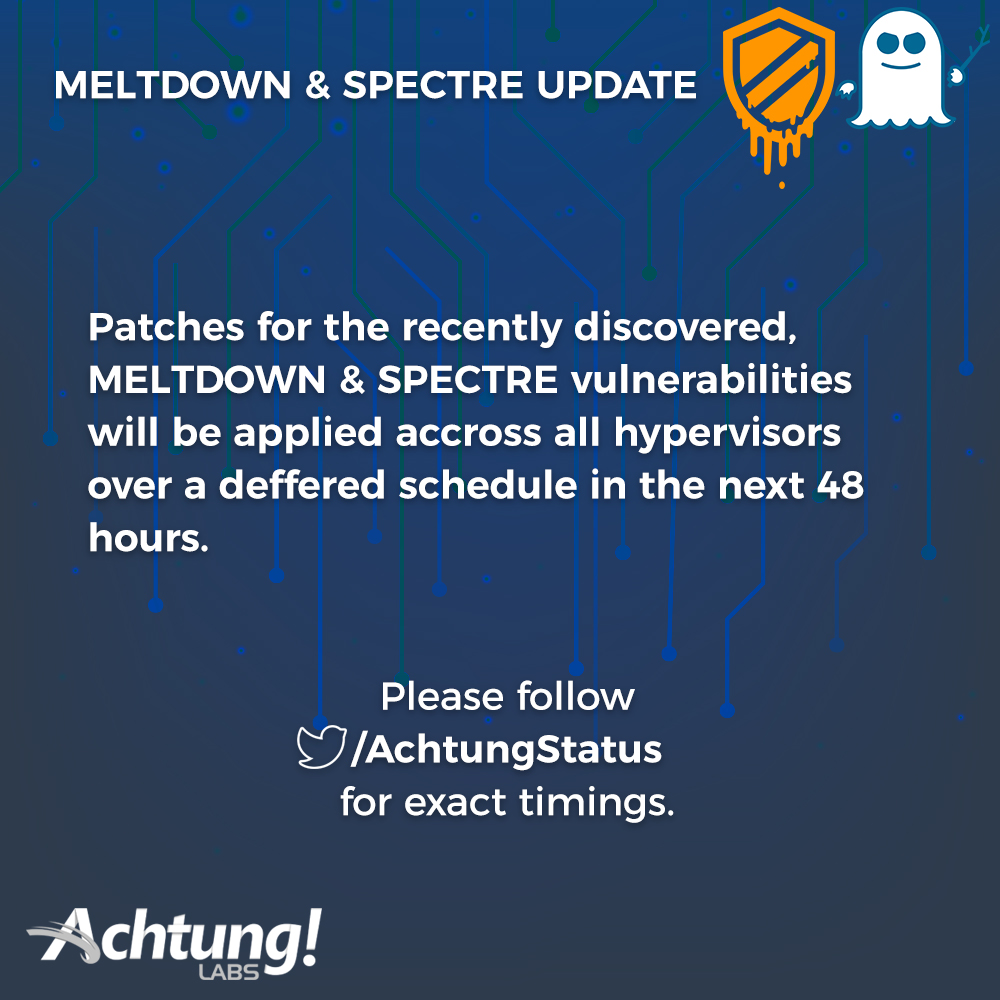 Google's Project Zero team recently discovered a security vulnerability affecting most modern CPUs. This vulnerability affects the safety / isolation of user's data stored in the memory allocated to programs currently being run by the CPU. Due to the recent nature of this discovery it is unclear how effective anti virus applications will be in filtering out programs exploiting this vulnerability. Also since this deals with the way data is accessed directly within the system memory, it also makes virtualized systems a threat to each other.
That being said, Kernel patches have either been released or are being released for almost all major platforms. And we will be implementing those on all Hypervisors (after sufficient testing) over the next few days. This will require a reboot of all HVs and as a result all VMs on those systems.
We will notify all clients of individual reboot times for their VMs and Broad information about each HV cluster will be made available via our status Twitter handle (@AchtungStatus)
No further action is required at the part of VM administrators however it is highly recommended that users update the kernels on their respective VMs to the latest versions as well. Our team will be more than happy to assist should the need arise.
More information regarding Meltdown and Spectre vulnerabilities can be found at This link : meltdownattack.com
Please contact your account manager if you have any further queries or if you require special assistance.
Comments
comments